Tailwinds SmartLooping Feature
I don't know about anyone else, but I'm excited to learn the ins and outs of this amazing new feature Tailwind is rolling out! Once all of my clients have access to the new tool I will get everything set up for them and possibly re-evaluate and re-structure the services I offer. This post definitely isn't to try and say this isn't an amazing feature because it certainly is. However, there are a lot of behind the scenes services your VA provides that SmartLooping doesn't and that's what I will be touching on.
The SmartLoop feature will provide 250 loops with additional looping there will be an extra cost. I always recommend pinning 30 pins per day if you have enough content to do so and a minimum of 300 per month or 10 a day if not. SmartLoop will provide you with 8 a day, so you will still want to schedule a few more of your own and of others each day to keep your Pinterest account fresh in the smart feeds.
This post may contain affiliate links and advertisements. Which means I could receive compensation (at no extra cost to you) should you make a purchase through a link on this page. The income we receive from affiliates or advertisements is what helps keep our blog going. We appreciate our readers and thank you for any purchase you make. The advertisements in no way reflect the opinions of A Million And One Ideas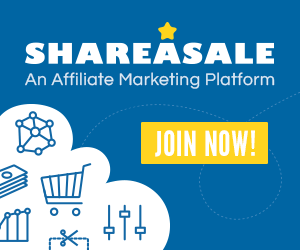 11 Services A Pinterest VA Provides and SmartLoop Doesn't
SEO and Hashtag Research and Implementation
Pin Descriptions(which need to be changed to stay fresh)
Managing Group Boards and Tribes
Board Covers
Scheduling Additional Pins
Pin Creation
Pinning of new content
Deep dive into analytics
Keep up with updates and changes on the platform
Promoted Pin Campaigns
Proof Reading
SEO Research and Implementation
The importance of SEO is something we all hear and read about so we already know it's important for our businesses. Having relevant keywords and phrases is just as important on Pinterest as it is on Google or any other search engine. Those keywords are how your audience finds your content, so it is an important piece to your success on Pinterest.
As a Pinterest Virtual Assistant, I research these keywords and phrases for you before placing them on your board and pin descriptions. I also do hashtag research to be sure I add relevant hashtags as well. Yes! hashtags are now an approved thing on Pinterest and your audience is using them to find you!! (which is why I always add a branded hashtag)
About Those Descriptions
Pinterest likes to see "fresh" pins, scheduling through Tailwind does help those pins be fresh but there is more to it then just scheduling those pins. You need to update your pin descriptions to help keep them fresh and to reach a broader audience. Depending on the person they may use different keywords then the next person so staying up to date on relevant words, phrases, and hashtags make you discoverable to a whole new audience.
Group Boards And Tribes
Researching and joining the right group boards and tribes can be time-consuming. After finding ones you feel may be a good fit, you then need to contact the owners of those boards and tribes to ask to join. Every group has its own rules to stay an active member, so you need a good system in place to keep track of those rules. After all, you put a lot of time into researching each board and it would be horrible to be kicked out. One more great reason to have a Pinterest VA. You need that time to work on your business or better yet to spend with your family!
Board Covers
Are they necessary? Board covers are not something everyone has or wants to have. While they aren't really necessary it is one more way to get your brand recognition out there. It makes your profile cohesive and visually appealing which is one thing Pinterest is about. Pinterest is a visual search engine, so the more recognizable your brand is better.
Scheduling Additional Pins
Tailwinds SmartLoop is definitely a great feature because you can choose the pins you want to continually loop and pin to boards every month. However, unless you pay for additional looping with your plus membership you only get 250 loops. Generally, I suggest at least 30 pins daily of yours and others (and yes you do want and need to pin others content).
You also want that to be quality content so you don't want to schedule just any old pin you see. You want to know if it's useful relevant and of good quality. The key is to grow your reach, views and following so if you repin it to make sure it meets your standards of quality.
You may or may not have known that your VA was putting that much time and effort into helping your business grow, but he/she is. Our success comes from your success so of course, we want your business to flourish!!
Pin Creation/Scheduling New Content
Pin creation is another service a Pinterest Virtual Assistant provides. Myself I have some clients who prefer to do their own and I add the descriptions/keywords hashtags and schedule them. Others prefer to be hands off so I do the pin creation as well. If this is something you have been doing yourself but would really prefer not to, just ask because it may very well be a service your VA already offers.
I keep notes in my journal for each client and how often they typically create new content, the day of week etc. They don't have to take time from their busy schedule to let me know they have something new up because they know I already checked that out and got it scheduled for them.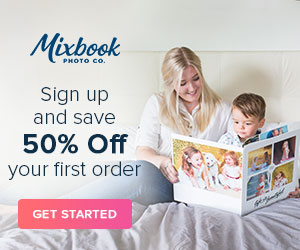 Analytics
Either you love them or hate them and if you hate them guess what?? Yep, it's also something your Pinterest Virtual Assistant does for you. I check it weekly and compile a report at months end. Pinterest, Tailwind and Google analytics. I take a deep dive into what worked what didn't and how to improve the strategy the following month.
Every client has a different way they prefer to be contacted whether by email, Zoom or over the phone. Whichever method they prefer I get that information ready and to them and if they have questions concerns, suggestions we discuss those and implement it into the strategy.
Keeping Up With All The Updates And Changes
Pinterest is an every changing platform and by the time you think you have something figured out and under your belt it changes!! Sometimes it's enough to make your head spin. Kinda like that scene from The Exorcist. Luckily this is another thing you don't have to worry about because your VA has you covered.
Promoted Pin Campaigns
A lot of work goes into a promoted pin campaign and not every Pinterest VA offers this service but the ones who do are like gold for you! If done correctly this can drive a lot of traffic/sales/or subscribers to you. I have only just begun trying to learn about promoted pin campaigns but I do know some really good VA's who offer this as a service and have sent clients their way for that very reason. If it's something you want to learn more about or would like to talk with someone about doing a campaign for you feel free to reach out with your information and I will pass that along!
Proof Reading
Also not a service all Pinterest Virtual Assistants provide, however, I do. I read all the content my clients put out there, for a couple reasons, one I want to know who their audience is, who they are, and their end goal. While doing so if I find a typo I reach out to let them know. I sure want someone to tell me when they find my mistakes so I do the same!!
Since this is something I just do I have had clients reach out to me just to go read over things and get a second set of eyes on it. I love to read so this is a very enjoyable project for me!!
Just A Few Of The Services Pinterest Virtual Assistants Offer
I touched on a few of the services your Pinterest VA may offer and believe it or not there are so many more services they offer. Tailwinds SmartLoop may change the way we schedule but it doesn't replace all the other services offered and needed to be successful on Pinterest. Pinterest is unlike any other social platform and you need a good strategy in place to be successful.
Pinterest is a vital piece of the puzzle for your business and its growth. Here are a few other posts that give more detail about why you need Pinterest for your business!
What Pinterest Means For Your Business
Reasons You Might Need To Hire A Pinterest VA
And here are a couple I wrote about becoming a Pinterest VA if this is something you're interested in!
The Become A Pinterest VA Course
And lastly more reasons I love Tailwind!
Grow Your Business With Tailwind
Thanks so much for stopping by! Any and all feedback is appreciated.
Have A Blessed Day, Myla