Living A Laptop Life
I decided to start this crazy journey I'm calling my laptop life in September of 2017. I was thinking about how fabulous it will be to work from home and on my own terms. I have come to the realization that building a fulltime income from home is not easy or as glamorous as others portray it to be, but do I think I can make it happen and it will be worth it in the end.
This site may receive compensation that comes from running advertisements and affiliate links. The advertisements on this blog in no way affect my opinions or the content on A Million And One Ideas. Any compensation we may receive is at no extra cost to you. The post you are reading will contain affiliate links and or ads.
What I Want To Share With You
The Countless Hours
Feeling alone and Isolated
  Fear of failure
And what got me started
Where I am and where I wanted to be
How Many Hours I Spend With My Laptop
Any of you that work from home or have attempted to already know that this requires a great deal of time. Late nights early mornings, coffee is my best friend! Lack of sleep and sitting at my desk hour upon hour has not been an easy task. Waking up with the laptop still in your lap!!
I spend approximately 12 hours a day on my laptop. Researching my next post or the latest trends in my field. Creating content taking care of client accounts and my 9-5.  Yes, my day job is also a work from home job with HSNi so I literally spend most of my day online!! I am definitely not living life on my own terms…..yet. Update HSNi did not work out for me so I am back in the office doing data entry (depressing but life) So I'm still on a computer all day but have much less time to build my business, for good reasons I might add that it's because I have clients and my free time I spend working on growing their Pinterest.
Cold pitching potential clients for my Virtual Assistant business also takes up a lot of time! I spend at least 2 hours a day looking for and getting in contact with folks I believe I can help.  Most respond back with either a no thank you or contact me in a few weeks/months or my favorite yes I would love to learn more about the services you offer! I've sent hundreds of pitches and have only received one negative response. In case that may be something holding you back, whether yes, no or maybe responses have all been polite. Update I am spending less time cold pitching and more time in Facebook groups helping others giving advice and growing relationships that have become paying clients!!
I have missed out on a few events I wanted to attend. I am putting a lot of time and effort into building a successful business. Taking one day off takes me three or four to get caught back up. On top of the growing piece of it, I have landed a few clients so I absolutely want to put time into them every day! Check out the course that got me started  you can get on the waiting list Become a Pinterest VA Today 
My Biggest Fear
The biggest fear is of course failure. What if I put all this time and energy into this just to find I can't do it? You have to face that fear and do it scared and I fight the fear of failing.
I purchased an online course invested that money on an idea that excited me. Becoming a Pinterest Virtual Assistant. Two days later my computer died!! I now had to one give up that dream or invest in either a new desktop or possibly a laptop. While I was off work for health issues could I really afford to? Maybe not but I took a leap of faith after praying on it and purchased a laptop. The smarter choice I think because I can take it with me and work anyplace that has WiFi and I do!
I have a few clients so that fear isn't front and center but trust me it's there. I kinda think it always will be. They can walk away at any time.
Starting this blog was another commitment and the same what ifs. I'm not making a lot of money from it but am earning a bit from affiliate links. The majority of money coming in is from the VA work. Which I  am super excited about.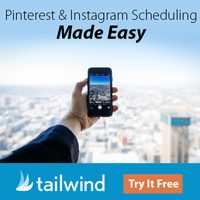 The Feeling Of Isolation
This is the part I wasn't expecting. I found out quickly one drawback of working from home is that you are working alone. Putting in massive hours and not socializing. It's very easy to get sucked into the I have to get this done today and now mentality.
I bring this up to let you all know what not to do! Take time to socialize dinner movie whatever it may be. I said no to a lot the first few months. Not anymore, I am in more of a routine and set aside time for me to get out and spend time away from the laptop. (I am still working on the guilt factor because I feel I should be working constantly)
Don't get me wrong I still have the urge to cancel especially if I have a hiccup along the way and get behind. I feel like I should always be working on something to always be on top of every piece. Reality is I feel more energized when I put the work away for a bit.
Yes, it really does require more time than a 9-5 to get a business up and running. Just don't spend so much time on it that you aren't enjoying life. Burnout will happen and then you will be back to square one.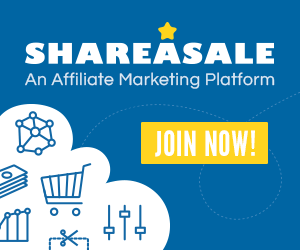 The Journey
It's not been easy and I'm still a long way from where I would like to be. It has also been a huge learning experience. I couldn't have imagined the amount of time and energy it requires to start a business and or a blog.
I've also had a lot of fun meeting like-minded people. I've joined several Facebook groups, (over 100)some worthwhile some not so much. I have met some amazingly talented and successful people who are more than happy to give tips and ideas to help you grow.
My journey is just beginning and it's been a bumpy start, to say the least, but boy am I so happy I decided to take that first step. I will continue posting about my journey good bad and ugly of it. I'll share with you in hopes of saving you from the bad and ugly side.
Do I feel it's been worth it? Yes definitely even if I never made a dime I would still say the same. I have learned so much and have grown as a person through this process. I have met amazing people on the same journey and developed a fabulous support system. Of course, making money and working from home was my main goal and that's not going to change obviously.
The Course That Got Me Started
I can't say it enough, for me this was a game changer literally changed my life. Every time I hear or see someone talking about legit work from home careers I tell them about my experience and recommend the course to them. I also let them know there is legit work from home jobs out there! I have one.
I have posted on the course and how much I love and recommend it. You can check that out here.  As well as posts about why businesses need to be on Pinterest check those out here and here. And if by chance you're curious about the services I offer you can check those out on my services page here
Do I Believe I Can Make This A Success
I believe as long as I don't give up(because this is not easy) absolutely I believe I can. There is a need for the services I offer. As more and more businesses convert to online sales and blogging continues to grow the more need there will be for virtual assistants. Not just for Pinterest, social media platforms the list goes on and on!!
If you're curious about anything pertaining to blogging or any services I offer don't hesitate to ask!! Just leave a comment below and I'll be happy to answer!!
Have A Blessed Day, Myla